Today Namibia is celebrating it's twenty first independence day. Namibia has made great strides since gaining independence. It is politically stable, the economy is growing, there is no war or rumor of war in the country, most of the citizens are relatively happy, and it is an example to other African nations in race relations. We are absolutely blessed to be living in Namibia, and it is evident that God has big plans for the people of this nation. Please take a moment to day and pray for Namibia, for the next 21 years, and for the people of Namibia!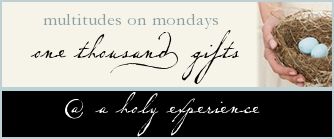 So today I am thankful for:
#27: Namibia, the beautiful country that we call home.
#28: Health. Since the fourteenth of February I have been trying to do at least one cardio activity each day, and I have been watching what I eat. Recently (and by dr's orders) I have switched to a low GI diet. I have dropped 13 pounds and at least one dress size! I can feel my body getting healthier, my lung capacity is improving, and I hardly ever have asthma attacks now. I can really see a difference in my overall health!! Just post a question if you are interested in what I am eating or in what a low GI diet is.
#29: One of one time with the kids. In the last few weeks some of the older kids at school have taken to coming into David's office to just hang out. It has been so nice to get to know the kids more in an out of class setting. I think we have lost that as we now are so busy teaching and working on getting the school to run smoothly. We will have some of the girls over for a sleep over this next weekend. Pray for them!!
#30: Sugar-free chocolate mousse. I have found the most delicious sugar free chocolate mousse packets here. Being low GI is not that bad thanks to these little envelopes of deliciousness.
#31: Today I am thankful for David Echols. We have had a rough couple of weeks. We spent an evening with some friends and their two babies. At one point the women left to go and breast feed. In that moment I felt more defective, and heartbroken than I ever have. They then came back into the room and talked for a long time about how great it is to have children, and the new things that their kids were learning, and how their lives are now different. It was a long painful night, but David was there to squeeze my hand and hold me when we got home. IF is a long, lonely and painful journey, but I have the most supportive and amazing man next to me, holding me up when I am ready to fold.
#32: Butterflies! This is a little weird, but in Science class I showed a you tube clip of the metamorphosis of a butterfly. It was amazing and hilarious to watch the kid's faces and reactions. They were absolutely shocked! I heard whispers of "I don't believe it! I can't believe it!" It was a great reminded of the awe that there is in creation. To see the innocence on their faces as they discovered what God had placed on the earth for them was magical.
I think sometimes we all need to take a step back and remember the goodness of God, and we should do it with the attitude of a seven year old discovering a butterfly for the first time!
#33: The students in grade 6 and 7 who have showed interest in becoming Christians. I feel like we have a long journey with them. It is difficult, some of them have already changed their minds. We are trying to make sure the kids who are ready, and ready for the right reasons, and not just because their friends are, or because they think we may give them something. One of the kids actually said "They are going to get sweets and ice cream now because they want to be Christians" We are not sure where the kids come up with some of their ideas.
#34: My mom. Last week I got a text from my dad at 9:30 pm. It read " I am at the ER, your mom totaled her car." I called immediately and he was unable to tell me much, just that they were checking her for a broken neck and pelvis. I was a wreck after that. I was freaking out, and every time I tried to call after that the connection was so bad I only caught parts of words. It was terrifying. I was getting ready to book a flight down there when my mom called me. She said she was being released and that no bones had been broken, but that she was bruised from head to toe, and she would need extensive physical therapy. I ugly cried after wards, when I thought about what could have happened. She was hit by a drunk driver in the passenger side. My mom said if you see the car you would be amazed that anyone walked away from the wreck.
Thank you so much to everyone who prayed with me and to all who sent messages of encouragement while I had no idea what was going on. God is good!!
#35: The sacrifice of Christ. In Colossians chapter one there is an epic passage about Christ, about who He is, about what He did for mankind. Take time today and go read it. You will not be dissapointed! Colossians 1: 15-23